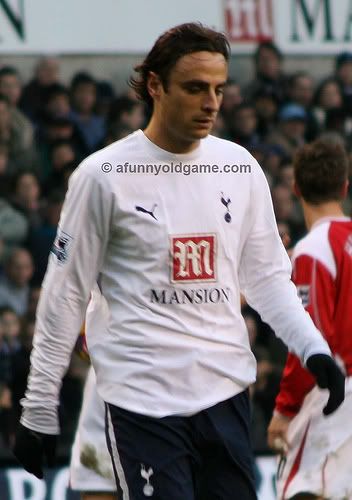 It would appear that United could finally be on the verge of getting their man !!
After a summer full with just two stories - the first being Real Madrids rather
odd fixation with The Slave, and Fergies continuation of his year long pursuit
of Dimitar Berbatov. It would appear that Daniel Levy has agreed Berba can
depart for the sum of £28m (OWCH), but the only hold up now is Levy's
understandable reluctance to let his star asset leave before he has a proven
replacement for him already in place.
So that will be Andrei Arshavin then. Levy and Ramos have been hounding
Zenit for 3 months to buy him !! This is apparently alright for them to do this,
it's just Fergie who can't according to Levy (prat). So that's how the land lies
this morning. As soon as Arshavin signs the dotted line we get our man and
I for one can't wait to see Berba in red. I just thank God we didn't get lumb-
ered with the 'Average Joe' from Holland !!!!